Commom Bookkeeping Errors Discovered in Many of Xero, Quickbooks and MYOB Files
In recent years, many business owners have shifted to Cloud booking. Not only do these accounting software store lots of data, they can also perform quicker operations, saving business owners a lot of time. Inputting data has also become easier with Cloud bookkeeping. Accounting softwares like Xero, Quickbooks and MYOB can even sync with your POS system and bank account for automatic data entry.
Because of the ease in the use of Cloud accounting software, some business owners do their own cloud bookkeeping. Others would ask their existing admin personnel to learn to use the software and do the bookkeeping for them. These practices surely allow business owners to save on cost, but we need to remember that whether bookkeeping is done manually or through Cloud, it still requires a solid understanding of bookkeeping systems and principles.
Just because Cloud softwares nowadays offer many features that seem to do almost everything for you at the click of a button, you'd need to learn basics of bookkeeping if you want to keep your financial records accurate.
Bookkeeping Mistakes are Costly
Bookkeeping mistakes can cost you both money and time. Though it may sound like a cliche, prevention is better than cure when it comes to bookkeeping. It is very important that you keep your records accurate right from the start.
Sometimes, when people with little experience in bookkeeping manage your books for you, there is a chance that they make mistakes. Since they are not trained to correctly reconcile your accounts,, they won't even know what these mistakes look like. If you're not a trained bookkeeper, you'll rarely notice this yourself. The next thing you know, everything doesn't add up, and you'll need to trace your records number by number.
90% of rescue bookkeeping client files show one common mistake- miscalculation caused by incorrect set up or human error in data entry. These unchecked miscalculations continued to grow and caused nightmares to the business. Good examples here are wrongly GST allocation on suppliers' bill.
Rescue Bookkeeping
Through rescue bookkeeping, you can still keep your books up to date. Rescue bookkeeping involves analyzing or omitting the errors in your account and making sense of the data in disarray. It usually includes correcting errors from prior years that are currently affecting your financial reports.
Rescue bookkeeping is a highly specialized work. An experienced bookkeeper must oversee the investigation, correction, and recovery of your account.
At ACT Bookkeeping Group, we can assist you by getting your accounts correctly organized and fully reconciled. We can assist by reviewing and reconciling your balance sheets, including your GST and ATO liabilities, accounts payable and accounts receivable, inventory, superannuations, payroll errors and BAS lodgements if needed. We can smoothly rectify your financial and business information so you can get back on track.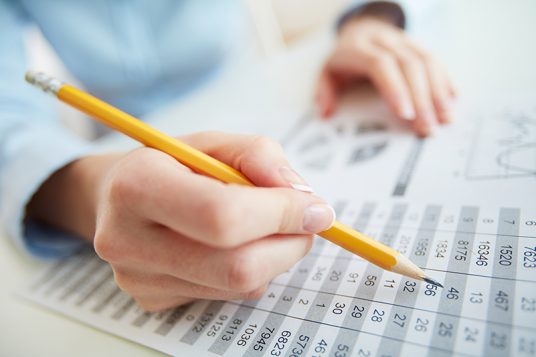 Signs Your Files Contain Bookkeeping Mistakes
Correct bookkeeping ensures that your business runs smoothly and saves you from unnecessary financial expenditures and losses. Finding out that the numbers don't match can be very stressful for any business owner. Catching mistakes early on can save you from lots of hassle and stress later on. Here are some signs that your Xero, MYOB or Quickbooks files have errors.
The report on your payable and receivable accounts doesn't match to what you think you owe.
You have a sizable amount of general expenses.
Your Profit and Loss Statement shows profit, but you don't actually see the money.
A suspense account shows in your balance sheet.
Aside from the accumulated depreciation, you have accounts with negative balances on your balance sheet.
Electronic clearings, payroll clearings, and undeposited funds aren't zero.
Bookkeeping Health Check
Are your books being managed by someone with little experience in bookkeeping? Even if you don't notice any errors now, it is advisable to have a bookkeeping health check. This helps diagnose your data file, so you can catch mistakes early on, keep your books on track and help spare you from the extra cost of rescue bookkeeping should you notice mistakes later on. Accurate books can, after all, contribute to a successful business.
How our Bookkeepers can Help your Business
Diagnosing and fixing your data in Xero, Quickbooks and MYOB need to be done by an expert bookkeeper. Our bookkeepers at ACT Bookkeeping Group are trained to assess your bookkeeping needs, whether you are a sole trader, having a partnership or a corporation. If you've been doing your own bookkeeping, we can help you diagnose your data, assess your receipts and fiscal information, and provide a detailed report of what's happening. We're a registered BAS agent and a reliable Xero and MYOB partner.
Here at ACT Bookkeeping, you can outsource your own part time or on demand bookkeeper so you can breeze through your fiscal calendar without worrying about your financial records and ATO obligations, and focus instead on overseeing your daily operations, building relationships with new and existing clients and growing your business.
More Tips About Business Finance
9 Tips for Managing Small Business Finances
Advantages of Cloud Accounting