A lot of small businesses and start-ups find hiring a bookkeeper or an accountant with the right skills for their business challenging. A bookkeeper handles the business' financial statements and manages bank account operations so they should be trustworthy, eligible and qualified. Small businesses also prefer an affordable bookkeeper, so outsourcing bookkeeping services is gaining traction in the business world. Maybe you've heard about outsourced bookkeeping, but somehow, you're still apprehensive about it. In this article, we'll give you 7 reasons why you should outsource bookkeeping services as a small business owner.
You Get a Team of Experts
A lot of business owners are experts in their own products and services, but have little knowledge about bookkeeping. You want your books perfectly managed, but you don't have the budget for hiring an in house expert either. Assigning the task to your office staff, who may have a little background on the task, may bring your business more harm than good in the long run. Those tiny errors that go unnoticed will cost you more later on. Your records need to be accurate right from day one.
This is where a third party bookkeeping service provider can help you. By outsourcing bookkeeping services to a third-party provider, you'll be working with a team of qualified professionals trained to accurately organize your financial records and make your business life easier. During tax seasons, you won't have to worry about your BAS lodgements and document preparations since you have someone who knows about audits, tax returns and ATO remittances on your side.
Consistent and On-time Service
With outsourced bookkeeping, you get consistent and on-time service. You can have the assurance that you have the documents you need when you need it. You won't have to worry about your bookkeeper filing a sick leave during payroll time or during tax season. Service providers like ACT Bookkeeping Group have a pool of experts, so when one bookkeeper falls ill, another one in the team can easily fill in to ensure that you don't miss out on any deadlines, especially with the ATO.
Cost Effective
Outsourcing is cost effective. If you have a full-time employee managing your books, you'd have to pay not only their monthly salary, you'd have to provide benefits, office space, and equipment. With an outsourced provider, you simply pay the agreed rate for the services you want to avail. This way, you can save money.
Better Tools
Outsourced bookkeeping providers have access to the best accounting software and technology available. With these programs, they can make your bookkeeping easier. Some of your transactions can even be automated. Not only are you less stressed, you get to enjoy the best bookkeeping service while your business saves on cost.
Scales with Your Business Growth
Your business may be small now, but it might eventually grow. By having a bookkeeper from an outsourced provider, you won't have to worry about training your bookkeeper so they can handle your growing financial needs. A company that specializes in bookkeeping and its team of experts can carry out whatever financial services your business needs.
Enhanced Storage and Security
Bookkeeping service providers use accounting softwares that stores your data in Cloud, where you get real time access to your transactions. In the Cloud, your data is protected from getting lost or damaged because of man-made and natural phenomena like fires and typhoons. Cloud storage is also encrypted so only you and those who you give access to can look at and retrieve your financial data.
Less Stress
Outsourcing reduces your stress, especially during tax season. Lots of small business owner dreads compiling the necessary information and documents to complete their tax returns. Tax season is even more stressful if your books are not accurate. Having an expert bookkeeper take these things off your plate will allow you to focus on the other essential activities of your business.
Who Should Consider Outsourcing Accounting and Bookkeeping Services?
1. A small business who does not require an in-house bookkeeper, but needs a person to accurately manage their financial records and transactions.
2. A company of any size who can't find a full-time bookkeeper with excellent abilities at an affordable cost.
3. A growing company that needs to scale their bookkeeping and accounting services.
4. A business needing temporary services like preparing quarterly and yearly financial reports, preparing documents for tax seasons, or filling in for a full-time employee on a long leave.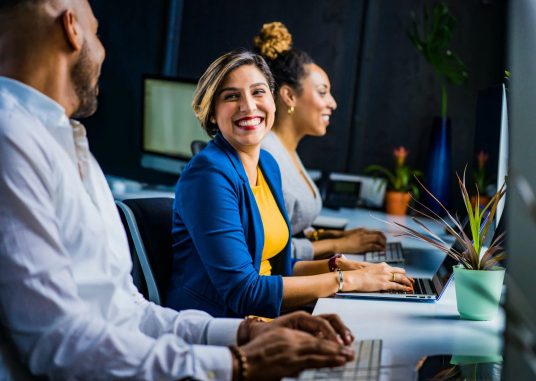 Things to Look For in a Bookkeeping Service Provider
Once you've decided to outsource, the next thing to do is choosing a Bookkeeping company that will be a great fit for your business. Here are some important things to consider when choosing a bookkeeping provider.
1. Your Business Needs
Review the accounting and bookkeeping service you need. Do you need someone to monitor and record your transactions on a daily basis, prepare reports at the end of the month, prepare the payroll or just lodge your BAS and help you during tax seasons only?
2. Price Range
We won't advise you to choose the company that offers the cheapest service. Cheap does not always mean good value. Evaluate the price of the service and make sure that the quality provided gives you a good value for your money, even if it isn't always the cheapest option. Ask yourself the following questions: does this bookkeeping provider offer a competitive range for the kind of service they provide? Do they offer a payment term that suits your needs and budget?
3. Expertise
Ensure that the company you choose to be your bookkeeping partner has the right qualifications. They must be a certified BAS agent and an accredited service provider. Check their qualifications and look at the reviews of their previous and existing clients.
4. Trustworthiness
A respectable firm handles their client's data with utmost privacy and ensures the security of each transaction.
5. Available and Flexible
Your business may not be operating on normal hours, and you may need a bookkeeper working for you during your business operating time. Look for a bookkeeping provider that can offer flexible time arrangements for you.
What Accounting Tasks Can You Outsource?
1. Bookkeeping
2. Payroll Processing
3. Accounts Payables and Receivables
4. Tax Preparation and BAS Lodgements
5. Rescue Bookkeeping
Conclusion
Outsourcing bookkeeping services offer small businesses a significant advantage. By outsourcing, small businesses can get the service of experts who can grow with their business, enjoy up to date and better accounting software, and get a secured cloud data storage at a price that gives them a good value for their money.
ACT Bookkeeping Group is a reliable bookkeeping service provider to small and medium-sized businesses. We are certified by the Australian Bookkeeper's Association, and the Institute of Certified Bookkeepers. We are also a certified BAS agent. We offer small business bookkeeping services, payroll processing, and rescue bookkeeping services. Contact us at 02 9669 9125 today for a free consultation.